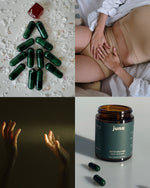 'Tis The Season
for overindulgence
Boost your body's defense system this holiday season with the Detox Collection that supports with debloat, digestion, and boosts metabolism.
+Award Winning
+ Debloat + Detox
+ Optimal Digestion
+ Boost Metabolism
+ Clinically Formulated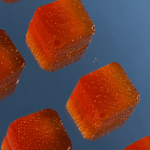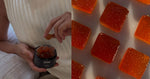 Doctor's Orders:
Gummies
The best-selling Nightcap Sleep Gummy is now BACK IN STOCK! Experience the new and improved formula, now with 5 extra gummies.
+ 5 Star Rated.
+ Clinically Formulated.
+ Science-Backed.
I'd like to feel
SELECT YOUR FEELING
"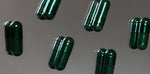 There's a collection for that.
Reliable, trust-worthy, and always there for you. Explore our best-selling, problem-solving collections to optimize your daily routine.
All Juna's formulas are...
+ 100% Plant Powered
+ Clinically Formulated
+ 3rd-Party Tested
... to ensure purity, potency and efficacy in every drop.
Dr. Jaclyn Tolentino
Juna's health advisor and board-certified physician practicing integrative and functional medicine with an emphasis on prevention, personalized care, and hormone health.
We can't solve the problems of today with the products of yesterday
The Power Of Plants —
"Plants and botanicals can have such a powerful effect on the body, and can really enhance your wellness and self care routine. I use Juna products in my own care routine because with Juna, Taylor & Jewel really understand and respect that relationship, and their product line really reflects this." - Dr. Jaclyn Tolentino
The Juna Reviews Are In
For Detox & Gut Health
11/10 Would Recommend These! My homeopathic doctor recommended I try Juna's Detox Drops to add Chlorophyll into my diet. I'm already a SUPER FAN and will be signing up for a subscription because I don't want to go a day without these. I drop them into my morning water and drink before I put anything else into my body. Even easier than making tea! I've already noticed less bloat, am more regular, and feel lighter. -Ashley B.
For Better Sleep
"I fell in love with Juna's Nightcap Gummies because they actually wors! I am able to fall asleep quickly and stay asleep which is something I never did before. I wake up perfectly fine and not groggy. This has made my life easier. I had a lot of sleeping problems and a week of taking Juna's Nightcap solved the problem.  Even if I wake up in the middle of the night, I fall straight asleep without missing a wink. Thanks, Juna!!" -Carmen D.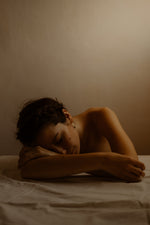 Plant powered solutions to the stressors of modern living.
Frequently Asked Questions
Juna's science-backed formulations incorporate the highest quality ingredients, sourced from trusted growers, and are all 3rd party tested and verified for efficacy and purity. Each Juna formula is developed by our collective of individuals with expertise in herbalism, chemistry, biology, naturopathy and food as medicine that formulate with science, wisdom and taste. All of Juna's products are designed to solve problems women face daily. From digestion and bloat to stress to sleep, we've got you covered.
Yes, we have a zero tolerance policy for impurities. We formulate with superior, science backed ingredients that are proven to work in the body. Our ingredients and final products are all 3rd party tested to ensure purity, potency, consistency, and efficacy in every drop. All products are also free of dairy, sugar, and gluten. To learn more visit our
lab results page here
Like most supplements, the benefits of Juna's formulas compound with cumulative use. We recommend you incorporate Juna into your daily routine like you would any vitamin or supplement. While some people feel effects immediately, the benefits of consistent dosing will compound with use and work to support overall health. If you have any questions regarding how to use the products please review the recommended dosage on the bottle or reach out for a free consultation.