Juna's mission is to design the most effective, plant-powered formulas for the modern woman.
The 'do it all' generation of women are experiencing sensory and schedule overload like never before. The result — anxiety is the #1 leading mental health disorder in America, 55% are stressed, 1 in 4 have insomnia symptoms, increases in hormone imbalances, increases in infertility, over stimulation, and lack of sex drive. 

As mothers and career women, we know the feeling and needed an effective, yet non-pharmaceutical, solution to optimize our mind, body, mood, and sleep. We created Juna's powerful active botanical blends to help women, like us, show up everyday as the best version of themselves.
made by women, for women
made by women, for women
made by women, for women
made by women, for women
Juna represents the growing wave of those who know: when you care for your mind, body, and mood - you bring your best self to the table and help others do the same.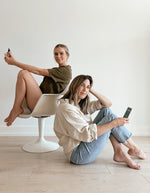 Taylor & Jewel
The Women Behind The Brand
Two moms, a former pastry chef and a marketing maven, came together to create Juna, a line of plant-powered products to optimize mind, body, mood, and sleep. Women everywhere are more sleep deprived, stressed, overworked, and anxiety ridden than ever before and as female founders and mothers we experienced this first hand. True necessity led us to the creation of Juna because we ultimately were looking for relief but didn't want to turn to prescriptions and pharmaceuticals. Juna offers plant-powered solutions with over 40+ active botanicals to optimize mind, body, mood, and sleep. We are looking to redefine the wellness space by offering these effective, yet natural alternatives for women so they can show up everyday as the best version of themselves. xx, Taylor & Jewel
You can't solve the problems of today with the products of yesterday. Juna formulates targeted functional remedies that restore the body and mind and encourage vitality and longevity. Working with some of the world's top functional medicine doctors, herbalists, and chemists, Juna has designed a system of detox/digestive solutions that help women become more resilient to their unique stressors, optimize their mood and cognition through a balanced gut, with products that taste good and seamlessly fit into their daily routines.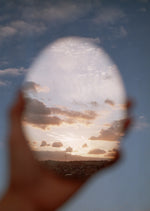 Supporting Our Planet
We support farms that use regenerative practices such as permaculture, companion planting, crop rotation, seed diversity, composting, native planting, and the cessation of pesticide and herbicide use to build soil quality and protect biodiversity and the entire ecosystem. These regenerative practices sequester carbon from the atmosphere to help reverse climate change. Regenerative practices are crucial and intelligent solutions to supporting the health of our climate.
Supporting an Equitable Future
With our mission to help women everywhere show up as the best version of themselves we know this starts with girls. As Mothers with daughters we understand the importance of female leadership, mentorship and relationships. We pledge our giveback this year to girlsinc.org.
"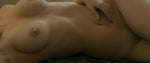 Hello, support system.
Reliable, trust-worthy, and always there for you. Meet your new support system of daily doses. Like a best-friend for your body and mood.