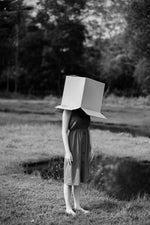 "It's Okay to Not Be Okay Yet"
Even If Things Return to Normal, You May Need More Time To Feel Like Yourself Again
By: Dr. Jaclyn Tolentino, DO - Senior Physician at Parsley Health
This past March, Californians observed an anniversary that would have seemed unimaginable in the pre-COVID world: it had been one full year since the state issued the stay-at-home orders that would plunge many of us into months of uncertainty, fear, and isolation. As an L.A.-based Functional and integrative medicine doctor, I knew the pandemic would change the way I practiced medicine; I wasn't prepared for the toll it would take on my patients, and ultimately, myself.
Well over a year on, we've learned a lot about COVID - and we've also learned an enormous amount about our own resilience. So many of us were thrust into situations where it was unclear if we could rise to the occasion; and yet, time and time again, we did. As frontline or essential workers, as parents and children, as partners, and as friends. We did what we had to do, amidst a landscape of global loss, overwhelming grief, and national trauma that extended far beyond confronting the coronavirus.  
As many locations in the U.S. continue the process of lifting restrictions and attempting to "get back to normal," it's becoming increasingly clear that the path to returning to our pre-pandemic selves is going to be anything but straightforward. The stress and anxiety of this period has changed many of us in ways that may ultimately prove to be long-lasting. Despite this, moving forward is still possible (and probably inevitable). The key is to continue engaging in practices that cultivate and affirm emotional and mental wellness. Below are some of my top recommendations (methods and ideas I embrace not only in my medical practice, but in my own life) for supporting mental wellbeing:
1. Make Daily Self-Inventory Part of Your Process
How are you feeling today? In your body? How about in your head? Do you feel calm and relaxed, or do you feel stressed and frantic? Developing strong body and mind awareness is an important part of truly understanding our health - and how we learn to distinguish between what's normal for us, and what's not. I'm a big believer in a daily self check-in. Ask yourself: how am I really feeling today? And then try to unpack exactly why. Am I tired? And is that because I did not get a full night of restful sleep? And is that because I woke up in the middle of the night, thinking about tomorrow's Zoom presentation? Understanding how we're feeling and exactly why is this first step to understanding patterns, cycles, and habits in our lives that might be major stress or anxiety triggers - and even the source of certain health issues.
2. Document Your Findings 
Journaling is something I really advocate, both in my practice and as part of my own wellness routine. Documenting how we feel on a daily basis creates a valuable record of our health, and is another tool we can use to begin identifying patterns in the way we respond to the things happening in our lives - both good and bad. Journaling can also be a calming daily ritual that gives us the space to freely explore certain thoughts or ideas. 
3. Expand Your Self Care Resources
An important part of developing a balanced self-care routine is ensuring that you have the right tools to care for yourself both physically and mentally. That includes creating a robust toolbox of resources to cope with stress, anxiety, or even just feeling a bit off. Meditation, breathwork, gentle movement, and even taking a quick walk are all simple strategies you can turn to when you need a moment to focus inward and process your thoughts and feelings. Because stress can wreak such havoc on your health (from disrupting your digestive system to affecting your menstrual cycle), learning to manage your stress levels in a sustainable, long-term way is one of the greatest gifts you can give to your mind and body. 
4. Reaching Out for Support
Sometimes we need additional assistance to fully support our mental health, as well as our physical health. In my current practice, I have access to a community of trusted mental health professionals that I can confidently refer my patients to, because I know this can be one of the most difficult steps in reaching out for the support we need. I also try to create a safe space for all of my patients to share how they are feeling in a compassionate environment, because I believe that is a critical part of the wellness collaboration that happens in my practice. Finding a space where you feel comfortable sharing your feelings, and truly heard and validated by a healthcare professional, can make all the difference in the world and might be the last piece in creating a personalized strategy for caring for yourself, body and mind.  
About the Author:
Dr. Jaclyn Tolentino, DO - Senior Physician at Parsley Health - Parsley Health 
Dr. Jaclyn Tolentino, is a Board-Certified Family Physician and integrative and functional medicine practitioner specializing in hormone health. She has received extensive training through the Institute for Functional Medicine, and additional training in integrative oncology. A frequent contributor to publications including Well+Good, CNET, and Bustle. Dr. Tolentino has also been featured in Vogue, Headspace, and The Output by Peloton. She brings a comprehensive, whole-body approach to working with Florida and California-based patients as a Senior Doctor of the Virtual Team at Parsley Health.