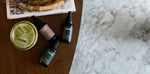 Find your match.
Too much stress, poor sleep, mood swings, or brain fog? Take the Juna quiz to find your perfect product match to help optimize your day.
 
+ 5-Star Rated  
+ Female-founded
+ USDA Organic
For all the women out there —
Year-round solutions to optimize mood, stress, and sleep because there is no such thing as a holiday break for us.
 
+ As featured in Forbes  
+ Female-founded
+ USDA Organic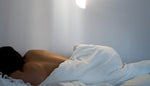 Only The best Ingredients
For the women who manage it all.
Mom-founded because we know what you're going through. Chef-formulated because we only use the highest-grade, pure and organic ingredients.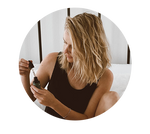 Literal Life Raft
I fell in love with Juna because it's the first tincture oil that has actually worked for me! I look forward to heading home where I can take some Ease and properly unwind from work. I love that Juna is catered to women and our intricate and delicate needs. I always dose before I leave for work in the morning with some Balance X and it totally helps keep me centered and grounded during the morning. As I'm not really a morning person. This has overall changed my daily life and routine. And I could never go without it.
Dereka M.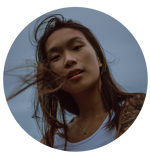 Mutha-loving BLESSING
Been trying for Juna for two months now and I'm 100% sold. I've noticed my anxiety levels are lower—I crave a glass of wine at the end of the day to unwind less now because I'm just less tightly wound. I've also noticed an increased feeling of resiliency to the ups and downs of the day, which as an entrepreneur in a highly regulated and nascent industry, is truly such a mutha-loving BLESSING.
Cyo, CEO + CoFounder of Quim Rock
Well-Rested Mama
This Turned Me From An Insomniac To A Well-Rested Mama! I've suffered from insomnia for years and tried all the products. This is by far the most effective long-term. Within 30 minutes I can feel my stress ease up and my eyes start to get heavy...and then I'm out! It's making a huge difference in my mood as I navigate parenting as a single mom.
Marcella P.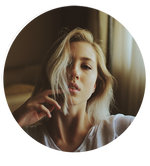 My Secret Weapon
So I'm usually a ball of stress between work, 3 kids, & chronic pain & anxiety from being stressed. I'm as my chiropractor would say "tense & full of knots head to toe." Being a naturopath, I only use pain meds in an absolute emergency & have used meditation to combat anxiety opposed to pharmaceuticals. THIS HAS BEEN MOMMY'S BEST LITTLE HELPER by far. It helps with inflammation of my back from standing all day at work & helps me maintain my composure as an "essential employee," during the covid19 pandemic. Also since I'm less stressed I don't find myself wincing & scrunching my face causing me to look older & more wrinkled. People have since said I look more serene & at peace. Truth is I am. Thank you Juna!
Kat G.

plant-powered solutions to the stressors of the hectic holiday season.
plant-powered solutions to the stressors of the hectic holiday season.
Best Sellers
Best-Sellers